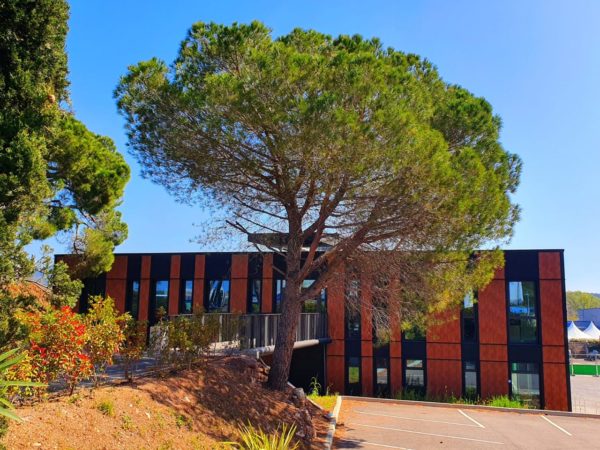 CAPITOU EUROVIA
Capitou Eurovia
Program :
Located between the "Jean-Louis" Center and the Building Center, this building is mainly for offices.
The main idea was to create an economic building combining originality and sobriety.
The architectural challenge was to create simple volumes and structures meaning low construction costs and therefore allowing to use high-quality materials in order to minimize the common industrial side of the building.
Goal achieved with this black « box » covered with large vertical corten venetian blinds. The verticality as well as the material game offer lighting effects on the bottom of the black walls, that is also punctuated with hollow joints and free-standing openings.