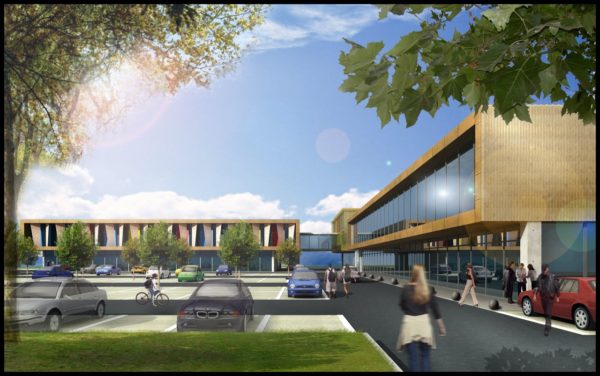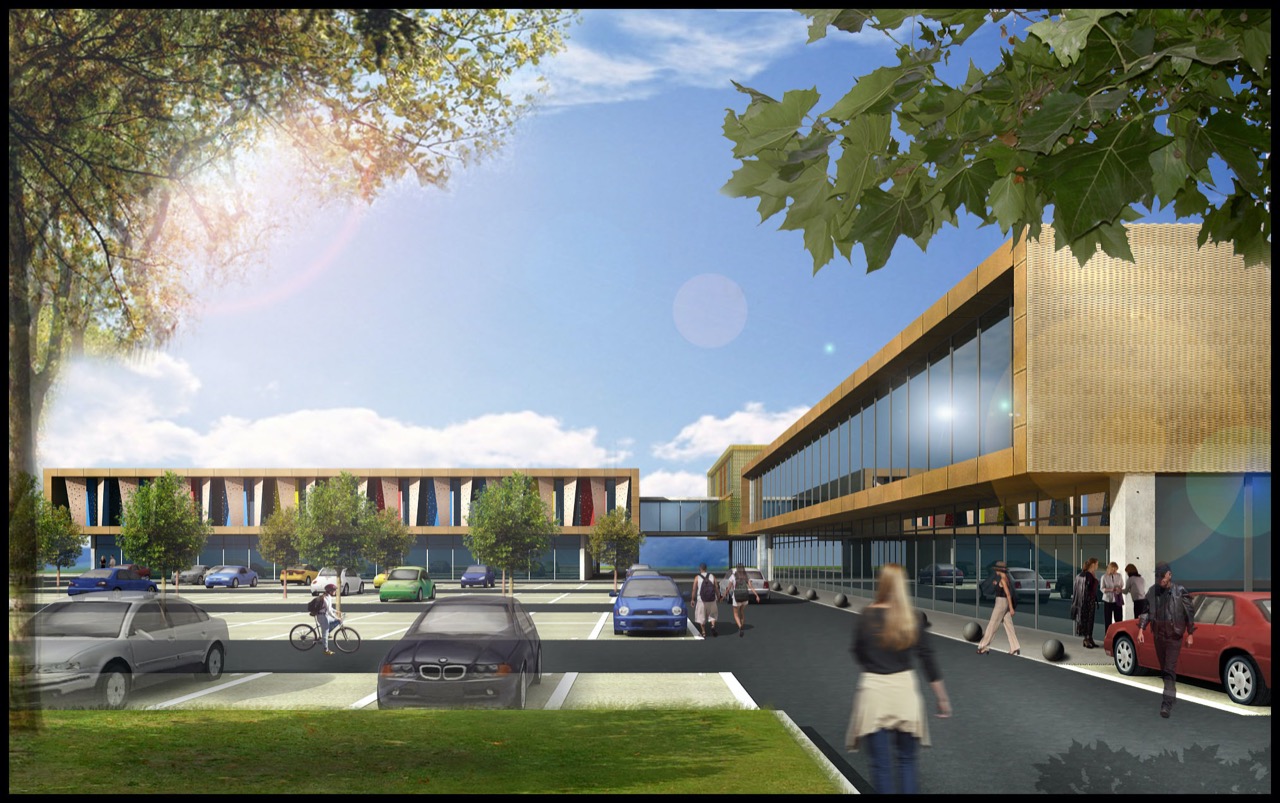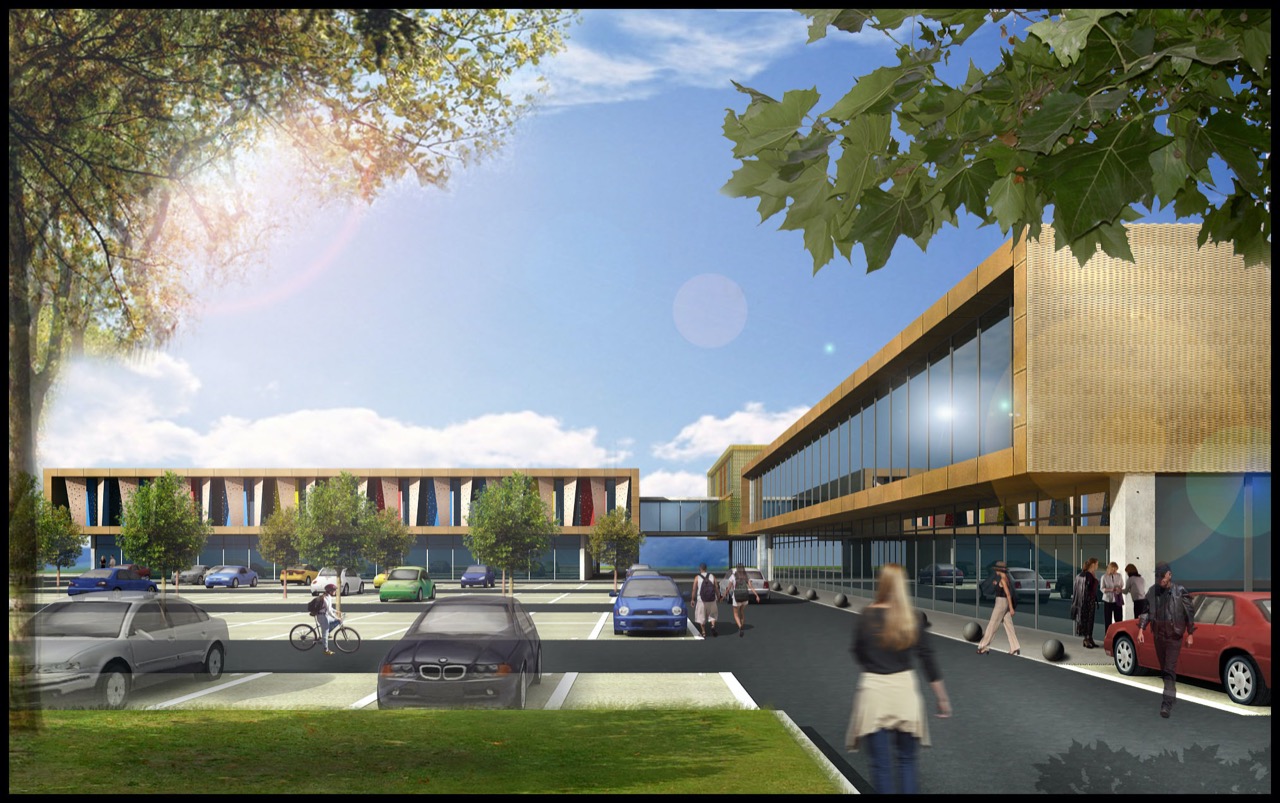 LE CAPITOU
Program : Construction of a Shopping Center and Offices in the district of "Le Capitou" in Frejus (S.H.O.N : 7500 sqm
Highlights: This angled construction, located at the entrance of the town center, next to the A8 highway exit, includes a commercial zone on the ground floor and offices on the first floor.
This sober and elegant building in terms of volumes, clearly differentiates the commercial zones in concrete stain from the offices with its overhangs made in laminated wood.
Large glass windows with their venetian blinds allow controlled lighting and a pleasant inside temperature for better working conditions.