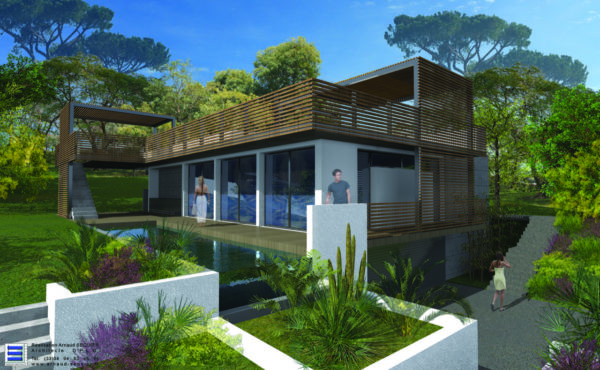 VILLA 12
Highlights:
The Owner of this individual villa is actually a client who we already worked for. The very accurate program of his new project was to separate each level into very distinctive functional stratum connected to one another by a lift. The villa is divided as follows:
1/ Lower Ground Floor: machine rooms and garages.
2/ Ground Floor: Living area (« night » spaces and « day » spaces)
3/ The roof - partly in compulsory hollow tiles that had to be hidden and used as sprung channellings - is including large sea view terraces.
The volumes offset as well as the material game help simple understanding of the different areas. Dual-purpose screens (sun-shading and visual barriers) are punctuating and harmonizing the entire project.