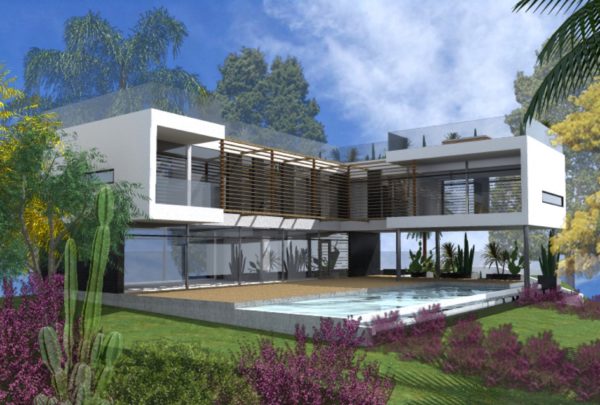 VILLA 8
Highlights:
The angled implementation gives a very clear and comprehensible definition between the night and the day areas.
The two volumes were treated the same way in terms of organisation, materials, transparency or colours…
The entrance volume is off the ground thanks to poles, limits the impact effect from the road and gives a lightness feeling.
The general volumes vary from ground floor to first floor according to a random organisation that helps limiting the visual impact due to elevations. The result is that the lines remain pure and do not affect the character of the neighborhood surroundings, the sites and natural landscapes.